Thank you to our Community Partners
who provide for the families and individuals at Ruby's Place:
Grateful Gatherings
When families' transition from our shelter into a new home in the Bay Area, Grateful Gatherings are there to help them furnish it. They believe that families can thrive when they have a safe and comfortable home. So do WE!
---
The Grateful Garment Project
The Vision of The Grateful Garment Project is that no victim of sexual violence in our community should ever experience further suffering due to a lack of clothing to wear home after receiving services from a Sexual Violence Service Provider. They also provide additional resources (clothing, toiletries, etc.) to safe houses, shelters, and group homes for victims who do not have a safe place to return.
---
Amador Valley Quilters
Amador Valley Quilter's is an amazing organization that has been donating quilts to Ruby's Place's clients for years. They make over 900 quilts each year and distribute to local agencies in need. They are a group of volunteers who make quilts out of love and friendship which is passed on to the women and children through each one of their beautifully designed quilts – carefully selecting material and a design for each woman and child according to their age and gender. Our clients have been kept warm by the Amador Valley Quilter's donations for years!
---
 European Sleep Works of Berkeley
European Sleep Works of Berkeley has provided new pillows for every woman and child of Ruby's Place since 2014. This generous gift is most appreciated as it makes each client feel "at home" with a brand new pillow to call their own upon entering the shelter. It's the little things that make a huge difference, and we appreciate European Sleep Works very special on-going support.
---

 Bay Area Legal Services
Bay Area Legal Aid (BayLegal) strengthens the community by fighting for justice by providing low-income clients with free civil legal assistance, including legal advice and counsel, effective referrals, and legal representation; Ruby's Place and BayLegal have collaborated in an exchange of client referrals.
---
H.E.A.T. Watch (Human Exploitation And Trafficking)
 H.E.A.T. Watch is an anti-human trafficking organization working towards ending trafficking in the Bay Area. Created by the Alameda County District Attorney's Office this program implements strong prevention and intervention strategies.
---
HomeAid
HomeAid of Northern CA, a non-profit provider of housing for today's homeless, is our partner for rebuilding the shelter. HomeAid builds and renovates multi-shelter units for homeless families and individuals so they can rebuild their lives. Their pro-bono work includes all pre-development work. They conduct architectural design, reviews, preliminary site inspection, staff meetings and contractor estimates.
KTGY
Jill Williams, AIA, Principal | Chairman of KTGY Architecture + Planning is our pro-bono Architect for the facility design through HomeAid.
.
---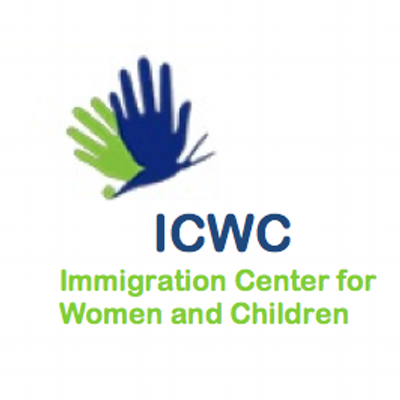 Immigration Center for Women and Children (ICWC)
The ICWC assists immigrants in obtaining U visas, explains their legal rights and protections; assists with obtaining certification for eligibility to apply for benefits to the same extent as refugees; assistance with immigration relief; adjustment of status; and general legal advocacy on matters that arise as a direct result of the human trafficking situation.
---
 Love Never Fails
Love Never Fails  is dedicated to the restoration, education, and protection of those involved or at risk of becoming involved in domestic sex trafficking. Ruby's Place received a Grant of $750,000 for Human Trafficking Comprehensive Services from the Department of Justice's Office of Victims of Crimes. Love Never Fails will be providing services under this Grant.
---
  MISSSEY
MISSSEY (Motivating, Inspiring, Supporting & Serving Sexually Exploited Youth) has supported and advocated for youth who have been commercially sexually exploited and trained over 10,000 professionals in how to identify victims for over nine years.   MISSSEY confronts human trafficking in Alameda County and the state. Ruby's Place recently submitted an application with MISSEY and Love Never Fails for a $750,000 Human Trafficking Comprehensive Services Grant from the Department of Justice's Office of Victims of Crimes.
---
 Mujeres Unidas y Activas (MUA)
A grassroots organization of Latina immigrant women with a double mission of promoting personal transformation and building community power for social and economic justice. Mujeres Unidas y Activas (MUA) and Ruby's Place have been collaborating together for the past 5 years to provide supportive services to Spanish Speaking residents at Ruby's Place.
---
Soroptimist International of Tri-Cities Chapter
---
Project Night Night 
Project Night Night donates over 100 Night Night Packages each year, free of charge, to Ruby's Place's children who need childhood essentials to feel secure, cozy, ready to learn, and significant. Each Night Night Package contains a new security blanket, an age-appropriate children's book, and a stuffed animal — all nestled inside of a new canvas tote bag. By providing objects of reliable comfort, Project Night Night reduces trauma and advances the emotional and cognitive well-being of the children we serve.
Redwood Christian School of Castro Valley
Thank you for your continued support.
---
The Rotary Club of Hayward
Thank you Rotarians!
The Rotary Club of Castro Valley
Each Rotary Club of Castro Velley provides a donation to Ruby's Place with much needed canned goods. Thank you Rotarians!
---

T.o.Y Soap
Owned and operated by a husband and wife team, T.o.Y Soap, LLC is an artisan soap manufacturing company based in the San Francisco Bay Area. Their soap bars are made in the traditional cold process fashion using only food-grade ingredients, and they are presented in packaging options, tailored to meet the gifting needs of individuals and corporations.
www.bytoysoap.com
Hayward ACE Hardware
Ace Hardware is a local business who supports Ruby's Place throughout the year with store credits, free shopping sprees, sponsorships, and much more. We salute the staff at Ace Hardware Hayward for giving back to their local non-profit!
www.haywardace.net